Pole barns are highly versatile buildings. Barns, storage sheds, warehouses, wineries, event centers, equestrian centers, or garages – here at Barncraft, we've seen it all. The post-frame construction method is a fast and economical approach to any low-rise structure. Here are some of the most common pole barn applications.
Livestock Barns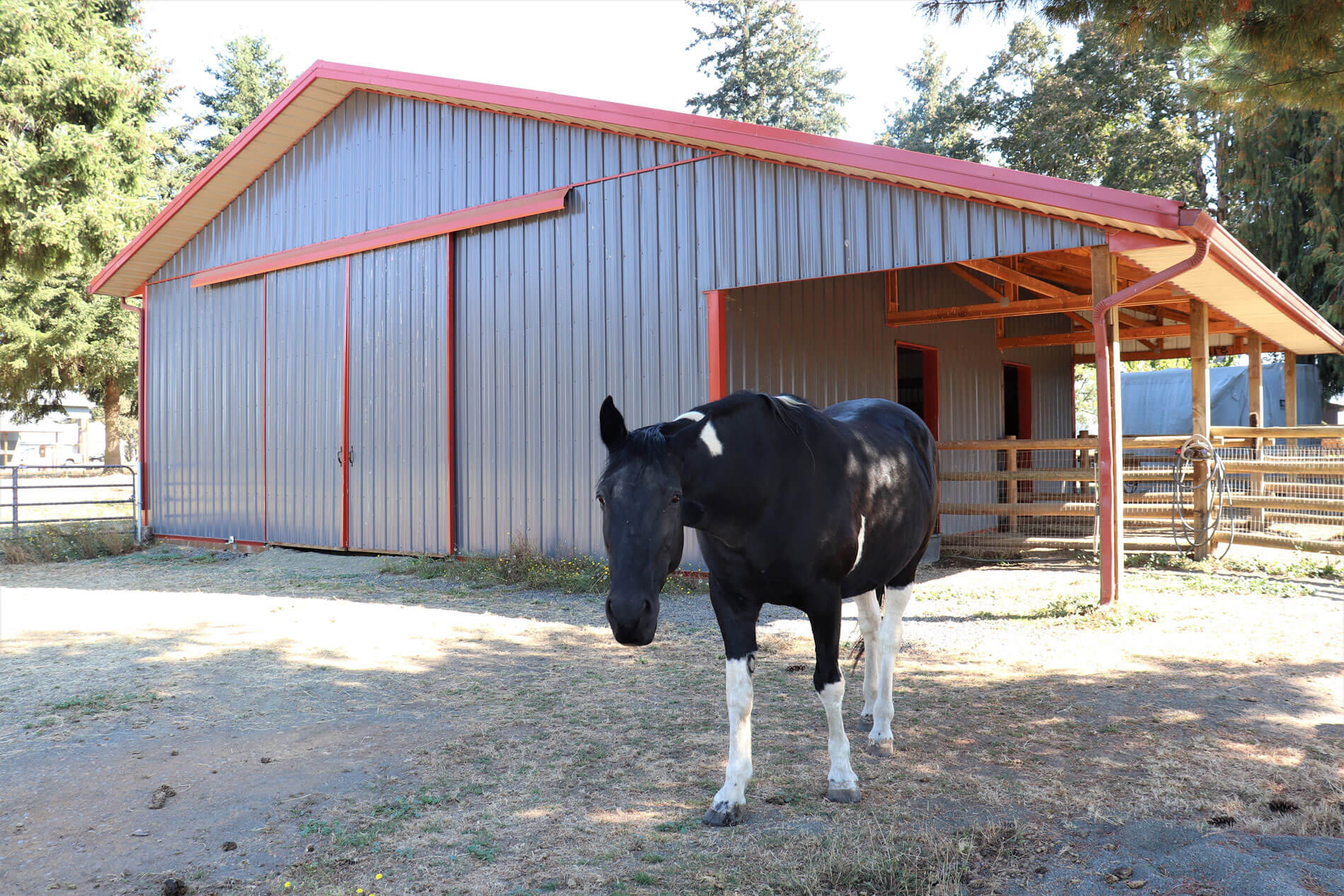 From cattle to horses to goats and more, pole barns are a great solutions for livestock. Barns can be built in a variety of sizes with horse stalls, overhangs, and more. The interior layout can be adjusted to meet whatever needs your herd may have.
Additionally, pole barns can be insulated and reliably climate controlled, ensuring your livestock are properly cared for no matter what the elements may bring.
Agricultural Storage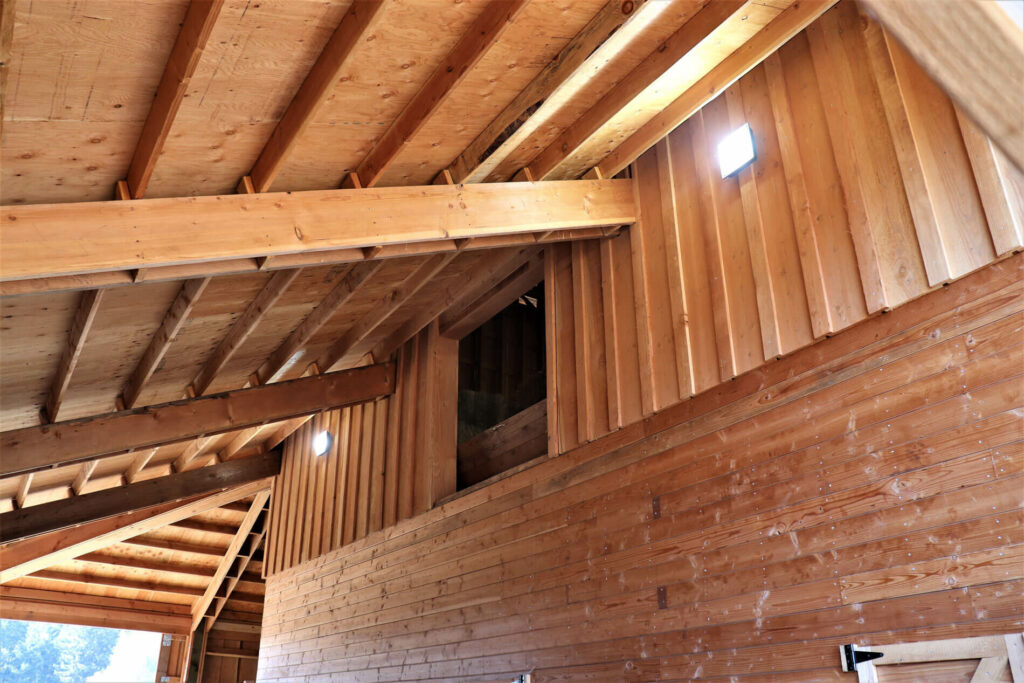 Many of the features that make pole barns great for livestock also make them great for agricultural storage, which often goes hand-in-hand. A livestock building can easily be outfit to make storing feed simple.
For more dedicated storage needs, we can work with you to plan a building that takes into account your equipment, with clearance and openings for any kind of elevator or loader. Pole barns accommodate a wide range of agricultural processing and storage applications, from grain storage to grow and dry cannabis processing and beyond.
Here in Oregon, rain is a threat to long-term storage of agricultural products. But pole barns can be designed with enhanced waterproofing features. We'll also ensure your barn is as protected as possible against rodents and other pests that might threaten whatever you need to store.
And finally, nothing upsets the process of new construction like failing get permits approved. At Barncraft, our 30 years of experience make us not only intimately familiar with the design and construction process for agricultural pole barns, but also strategic partners in helping you navigate the agricultural permitting process.
Barn-Dominiums
As the cost of housing continues to increase in Oregon, folks are getting creative with their residences, looking to pole barns as an economical way of building a home.
For some folks, this simply means building a primary residence on newly acquired land without a more appropriate house already built. But for other folks, barn-dominiums are a way of generating revenue on otherwise empty property. Pole barns built as residences are gaining popularity on platforms like AirBNB and VRBO as vacationers try and get away from it all for a while. Rural Lane County has a lot to offer visitors in the way of views, wine country and more, so it only makes sense to stay where those views are right outside the window each morning.
Barncraft has been building built-to-spec pole barns for over 30 years. Despite not using cookie-cutter, out-of-the-box barn-dominum plans, we can still take your project from start to finish with a reasonable turn-around time. It's why our customers trust us to help them make their house—er, pole barn—a home.
Contact us today to start planning a barn-dominium custom to you!