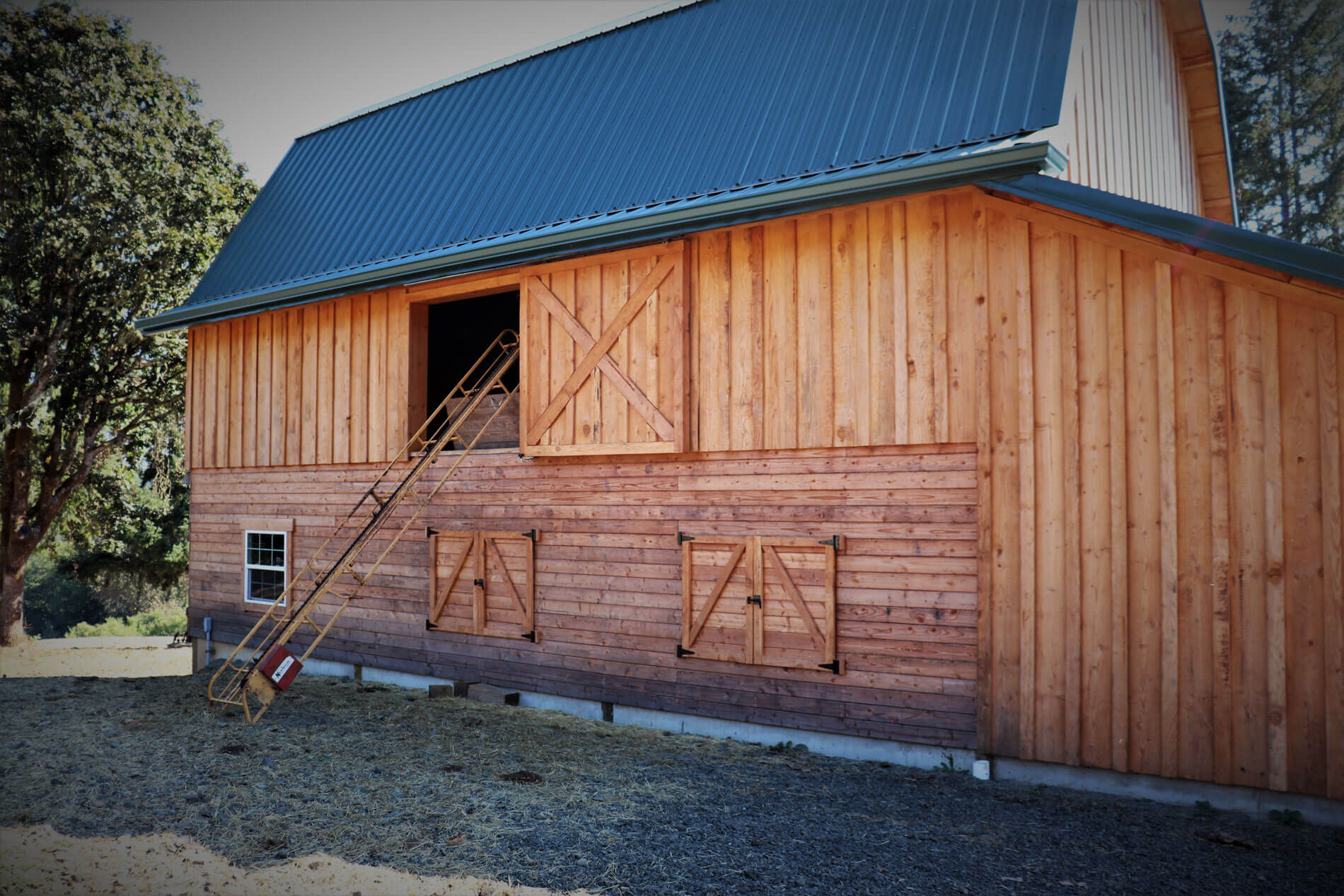 Here at Barncraft, we pride ourselves on a wide selection of metal roofing and siding for your project. We stock a large variety of suppliers, each bringing something unique to the table for your pole barn's facade.
At big-box stores, your project might be delayed due to weeks or months of lead time. But at Barncraft, our high-volume, pole-barn specific model means we can get you a quick turnaround, with customer shipments of metal roofing and siding arriving multiple times a week. Talk to us today to make sure the roofing or siding you need gets on the next truck.
Make Your Barn Your Own
Especially as more folks are looking to pole barns as residences, rentals and venues, it's important for your barn to feel like home, or to stand out in a crowd. Our wide selection of roofing and sidings are a great way to add that personal touch to whatever you're building.
Our Metal Roofing and Siding Brands
We're proud to carry Taylor Metals, ASC Building Products, and Vantage Metal Works. Follow the links below to check out their selections, or drop by our lumber yard to talk to a professional about your project today.
Taylor Metals
ASC Spec Sheets and Color Samples
Vantage Metal Works